Imperial Glory places the player in the mid-18th century in the lead-up to the French Revolution, providing the tools and historical keys to strengthening an empire during the early stages of the game, and then resolving it by confronting the other colonial powers in a race for expansion in the more than fifty royal enclaves in Europe and Africa. To more accurately recreate the game's mapping, Pyro Studios has created an actual provincial map for each of the game's territories, showing characteristic elements such as the palace of Potsdam or the barren fields of Castile.
It is essential to understand and apply real war tactics, in which height on the battlefield, the search for natural and artificial cover and the creation of specific formations against the enemy army distribution must be mastered. In addition to this, the game seeks to represent as truthfully as possible the transition between 18th and 19th century tactics, with cavalry and artillery gaining importance to the detriment of a potentially more numerous but volatile infantry. Finally, one of the most interesting game modes is that of "historical battles", focused on military history enthusiasts and based on historical documentation to show as realistically as possible such battles as Waterloo or Arapiles.
Collection: Aplications
Project: 5. Power and powers in the history of Europe: oligarchies, political participation and democracy., 6. Under a cloak of terror: violence and armed conflict in Europe.
Chronology: XVIII, XIX
Scope: Secondary Education, Baccalaureate, University
Link: https://store.steampowered.com/app/277450/Imperial_Glory/
Resource type: Video game
Format: Multimedia
Source: Pyro Studios
Language: Spanish
Date: 2005
Owner: Roberto José Alcalde López (Modernalia)
Copyright: ©Kalypso Media Digital
Abstract: Videogame set in the steps prior to the colonising phase carried out by the European empires in the 19th century
Image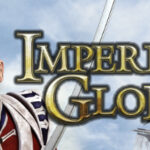 Tags